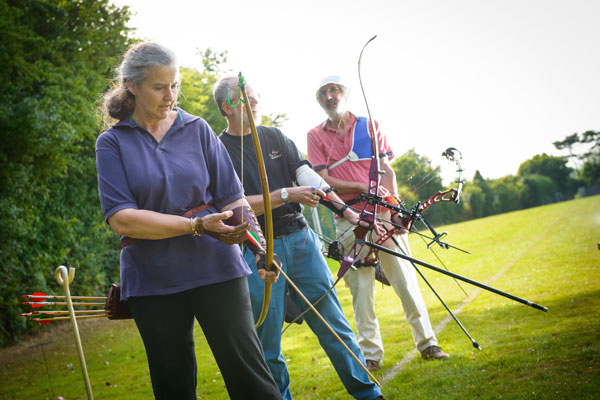 The Holbrook Archers
Holbrook Archers (originally known as Sunallon Archers then subsequently Royal & Sun Alliance Archers) was formed in 1965.
The club operates on a relaxed, friendly and supportive basis with members ranging from absolute novices to accomplished competitive archers.
Since the 2012 Olympics there has been a lot of interest in archery, to the extent that there is now a waiting list to join the club.
Over the years we have produced National Team members, County champions and County Team members. We also hold national and county records. Our archers continue to win prizes individually, and last year the Holbrook Team came second at the Sussex County Indoor team Championships.
The club shoots 3 days a week. Wednesday 15:00-17:00 and 19:00-21:00, Friday 15:00-17:00 and 19:00-21:00 and Sunday 15:00-17:00.
The facilities include a 20 yard indoor range, and outdoors (weather permitting) we shoot at targets up to 100 yards away.
For more information please visit our website www.holbrookarchers.org.uk, our email address is holbrookarchers@gmail.com.