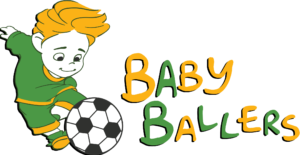 The Holbrook Club are delighted to host BabyBallers on our premises. BabyBallers offers football and child development sporting activities for girls and boys. We focus on an age range from 16 months all the way through to 5 years old.
Each club is a 2 hour session made up of 3 x 30 minute classes for 3 different age groups.
BabyBallers from 16 months
MiniBallers from 2 ½ to 3 ½
Ballers from 3 ½ to 5 years.
We believe in learning through play and we know our courses can help your children get ready for their future lives at school and beyond.
About BabyBallers
Want to know a little more about what we do at BabyBallers?
If so, read on. We are going to take you through how we run our sessions and the sort of development your child can expect.
EARLY YEAR SESSIONS
Great For Children
Football is a great activity for children and most children will be kicking balls as soon as they can walk. Why not tap into that natural activity and bring your toddler along to one of our early year sessions?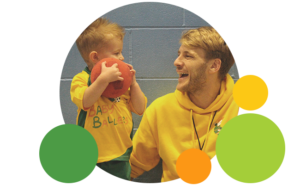 Football is a great sport for children, for several reasons:
It can help improve coordination, movement, balance and strength.
It is a lot of fun too – we put a lot of focus on making our sessions as enjoyable as possible.
Sport is also great for developing ideas like teamwork and friendship.
We have helped bring together many different children from all types of background here at BabyBallers.
Fundamental Skills
There is an enormous array of different fundamental skills that children pick up at BabyBallers.
First of all, their listening skills improve. We also introduce concepts like sharing, understanding and patience, while ensuring that every child takes part. BabyBallers is also a great introduction to the fine art of tidying up.
FUN AND SAFE
Start an Adventure
We love to see everyone getting involved and encourage parents, grandparents and other relatives to come along and give us a try. Our sessions are funand lively, which we believe is the best way to get your children into the sport. There is also nothing that encourages children more than seeing their parents and relatives getting involved with the fun!
We take your children's safety as our number one priority, which is why all our staff are DBS checked to ensure we have the right people working with your children. Don't hesitate to get in touch to hear our robust hiring policies.
We believe in learning through play and think our courses can help your children get ready for their future lives at school and beyond.
OUR STARTING POINT
BabyBallers
We start off with young toddlers from: 16 months, up to 2½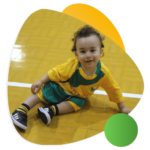 Our youngest class. Starting from 16 Months, allows fundamental movement skills to be picked up from the earliest point. Using a variety of learning techniques, shapes, colours, numbers and body parts are introduced to your BabyBaller. Through patience and perseverance, we notice recognition from the child after repetition of our classes, with dribbling and kicking become a little less messier.
DIFFERENT AGE GROUPS
MiniBallers
Our next age group is 2½ to 3½ years old.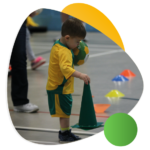 We also teach our BabyBallers about learning through colours. We use brightly coloured cones and many of our games include the need to identify the correct colours.
Counting and numbers are also an important part of our sessions. We find that learning through play helps these sides of a child's development. Imagination and creativity are also an important aspect of what we do. For example, in a lot of our games we ask the children to imagine the cones as trees and one of our coaches as the big bad wolf!
BabyBallers is also a great place for parent-child bonding. We encourage parents and grandparents to get involved, which the children love! BabyBallers gives you the perfect weekend activity to get more involved in a fun and safe environment.
IMPROVE THEIR GAME FURTHER
Ballers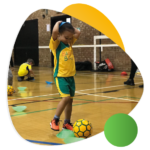 Our third age group runs from 3 1/2 years old until they turn 5 years old.
As your children get older, our Ballers sessions can help them improve their game further. We start focusing on their development of footballing ability and social development too. Our main aim is to give them a head start for when they join a team/club. We will even suggest some exit routes for them when they approach their final weeks at Ballers!
Book a Taster Session in Horsham
If you would like to get your little one "balling" with us and would like to try one of our taster sessions, Click Here or give the team a call on 01403 275987.
Class Timetable
See our timetable of classes below:
| Day | Time | Class |
| --- | --- | --- |
| Tuesday | 10:00 am - 10:35 am | BabyBallers (16 months - 2 1/2 years) |
| Tuesday | 10:40 am - 11:15 am | MiniBallers (2 1/2 years - 3 1/2 years) |
| Tuesday | 11:20 am - 11:55 am | Ballers (3 1/2 years - 5 years) |
| | | |
| Sunday | 10:30 am - 11:05 am | BabyBallers (16 months - 2 1/2 years) |
| Sunday | 11:10 am - 11:45 am | MiniBallers (2 1/2 years - 3 1/2 years) |
| Sunday | 11:50 am - 12:25 pm | Ballers (3 1/2 years - 5 years) |