The Relaunch of The Holbrook Travel Club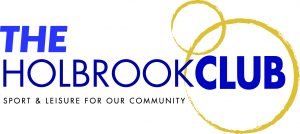 Please join us for the relaunch of The Holbrook Travel Club on Thursday 16th February.
I am pleased to let you know that the relaunch of the travel club is going to be on Thursday 16th February from 7.00-9.00 p.m. to give you another chance to meet the couple behind Not Just Travel/ Sheldon.  They will have some special offers on the night an some goodies to give away.  As with the previous event they will be giving away a bottle of champagne to one lucky member of the club.
I would just like to remind you that when you book through The Holbrook Travel Club you will receive a discount from Not Just Travel – Sheldon.  The website address is:
http://pit.notjusttravel.com/the-holbrook-travel-club/  or you can visit and 'like'our Facebook page by clicking here to stay up to date with the latest offers!
There are details there on how to get in touch with Chris & Louise who will be happy to quote you for any bookings that will include a discount. We look forward to seeing you on the 16th February to help us support this new initiative that you receive just for being a member of The Holbrook Club.
Social Sharing