Spotlight on: Zumba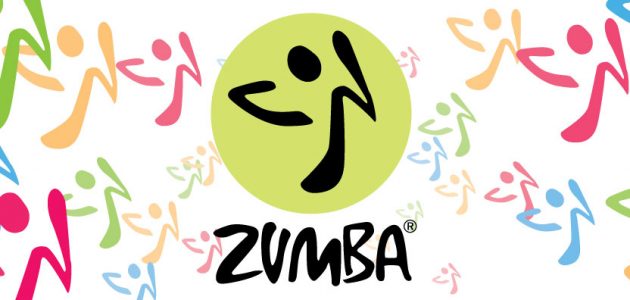 At The Holbrook Club we offer a range of classes and find that one of our most popular timetabled events is Zumba, a  a fast-paced dance fitness programme. Whilst it's been popular in the UK for perhaps a decade, it was created by Colombian dancer and choreographer Alberto Perez in the 1990's.
Definitely an energetic routine, it's best described as a mixture of dance and aerobic movements  performed to high tempo music. You could liken the sound to that of hip-hop, samba, salsa and even mambo genres.. With Zumba, working out doesn't feel like a chore at all and it's an incredibly fun way to get fit. Think of it more like a social dance party, with exercise and well-being as just an added bonus!
So why might you take up Zumba? Here's some of best reasons why you should give it a go to see if it's for you:
Burn calories AND fat
As Zumba is very aerobic and there's a great deal of moving around, the average person can burn up to a whopping 1,000 calories in a Zumba class. The classes are based on high intensity interval training (HIIT) in order to ensure maximised fat-burning benefits.
Complete body exercise
Zumba isn't just a dance class, Zumba is a workout for the whole body. The footwork strengthens and stretches the calves and ankles, whilst the warm up loosens up the neck and upper body. So if you are looking for a workout that's going to leave you with that post workout feeling bliss, then this is the one for you. By working on your whole body, you'll find benefits in everyday activities, outside of the gym as well as in it.
Improve posture and flexibility
When taking part in a zumba class you will be working out unique muscle groups and accustoming your joints to more unusual movements and stretches. This reduction in tension and improved range of motion boosts posture and flexibility. As you can tell, you'll be trying new things in a class if you haven't been to Zumba before, so ask questions of the instructor and build yourself up to more complex movements if you're feeling unsure.
Boost your confidence
Not only is Zumba good for the body but it can also be good for the mind. By improving your dance moves and your physical health in a fun and social setting, you can become more comfortable in your own skin. As you get energised in a class, Zumba releases endorphins and neurotransmitters that can improve mood and eliminate stress hormones in the body. Great!
The brilliant thing about Zumba is that it's suitable for all ages and abilities. Here at The Holbrook Club our Zumba classes run on:
Tuesday: 8-9pm

Thursday: 7-8pm

Saturday: 10-11am
Come and get involved to tone up and burn fat with a smile on your face. For more information just give us a call 01403 751150.
Want something a little more relaxed? Take a look at our spotlight on our Body Balance classes, another energetic way to improve your health and fitness.
Social Sharing