Club Announcement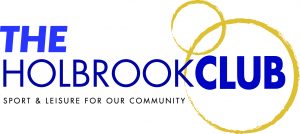 Date: 28th March 2017
To:  Club Staff and Members
Re: Lease Status
On Tuesday 21st March 2017 consent was granted for the development of a new football stadium for HFC at Horsham Golf and Fitness, and for 58 houses to be built at the Holbrook Club site (on half the playing field).
These developments are supported by the Directors of The Holbrook Club (THC), as they trigger a new 25-year lease for the Club. That 25-year lease will enable THC to be eligible for funding from various sporting bodies, and will secure the long-term future of The Holbrook Club for its staff and members.
What next?
It will take about 3 months for contracts to be exchanged, and then the developers will commence work at the Horsham Golf and Fitness (HGF) site. No work will take place at the Holbrook Club site until the new pitches at HGF are complete. Work is therefore unlikely to start at THC until mid-2018, so all sporting sections can continue to register for 2017/2018 season as usual.
This is an exciting time for THC, and we will be seeking grants in order to improve facilities at the Club.
We will keep you informed.
The Directors of the Holbrook Club
Social Sharing