What to expect in your first CX Worx Class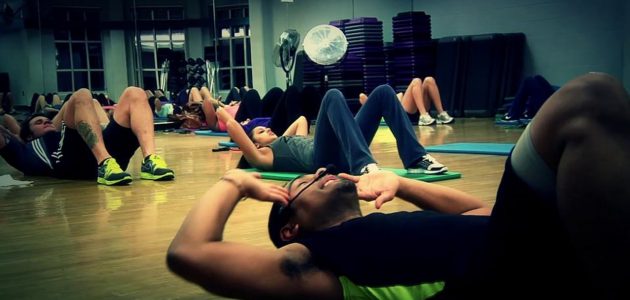 This 30-minute training programme is designed to tighten your torso, tum, and bum. The workout is short, sharp and intense but hugely effective and you'll feel and see the benefits relatively quickly.
The team at Les Mills have carefully designed and structured this low impact, low cardio routine to ensure that it tightens and tones your body in all of the right places, improving core strength whilst preventing injury. At The Holbrook Club, we're pleased to host this class so you can add it to your fitness plans.
Why is CX Worx good for me?
This high intensity workout will get you burning up to 230 calories per session and is done by using a mixture of body weight exercises, free weight exercises and resistance tubing. Every three months a new workout is released, with updated choreography and new music, so you don't have to worry about getting bored.
Results include:
Stronger, tightened and more toned core muscles

Improved functional strength for balance mobility

Injury prevention
What can I expect?
It's probably not going to be as bad as you think, if you're thinking it sounds too intense. Expect inspirational music and motivational instructors that will guide you and explain which muscles groups make up your core and why training them is so important. We find that attendees are just as supportive as everyone is trying to hit their own goals and have fun along the way.
The class begins with a warm-up to activate the muscles before gradually building up to the hard work. The class usually consists of six tracks, each focussing on a different area of the body.
Before you know it, the 30 minutes will be up and you will be eager to find out when the next class is so you can do it all over again.
What do I need to bring?
Plenty of water

Comfortable, gym appropriate clothing and footwear

A towel to dry off

Motivation, determination and positivity!
Have we tempted you to try out this cutting-edge workout? Come along to any of our sessions below:
Monday 6:15pm – 6:45pm

Wednesday 12:30pm – 1:00pm

Thursday 6:15pm – 6:45pm
If you're a member, it's just £2.50 and non-members can give it a go for £5.00.
If CX Worx doesn't sound right for you, you can see our full list of fitness classes here.
Social Sharing