Wimbledon Tennis Tickets & Social Tennis Fun
The Holbrook Club has three superb tennis courts and an enthusiastic group of members who run the clubs tennis section organising social sessions and tournaments. The Club is always looking for new people to join in our social sessions on Sunday mornings, from beginners to more experienced players. If you are interested in taking part then come along Sunday morning from 10am or if you would like further information contact the club for more details.
Would you like tickets for next year's Wimbledon Tennis Tournament?
The Holbrook Club is a registered LTA venue and therefore as a Holbrook member you can register for FREE LTA lite membership giving you access to the Wimbledon Ballot and the chance to get tickets. The registration process doesn't take long and just make sure you put The Holbrook Club as you venue
If you are not an existing Lite Member
Click Join as a Team Member
When asked if you belong to a LTA Registered Venue, select (enter club name) from the drop down menu
Upon completing your application you will be sent an email to verify the email you have signed up with. Please do make sure you follow the instructions to activate your account
Sign into your account and make sure you select to opt in for the Wimbledon ballot and you will need to do this each year.
If you are already an LTA Member
Sign into your account and make sure we are your registered club
Select to opt in for the Wimbledon ballot
So don't miss out on some social tennis fun and the chance to grab some Wimbledon tickets.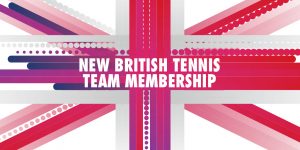 Social Sharing