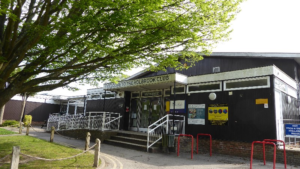 The Holbrook Club is currently closed due to coronavirus (COVID-19).  All staff are on furlough, so please accept our apologies for any delays in responding to your queries.  Your emails will eventually be replied to.
The lockdown is very quickly draining Club financial reserves and despite Government financial support packages, with very little income, and fixed overheads like insurance, rent and utilities, The Holbrook Club is at risk of being financially unable to reopen.
We are asking you, our friends, our public and our patrons, for your support, so that when this lockdown ends there is a Club to come back to. Any donation you make, no matter how small, could literally keep the Club doors open.
We have set up a JustGiving page and would like to thank those that have generously donated and for the many messages of support.  If you haven't done so already, and would like donate, please visit our page here: https://www.justgiving.com/crowdfunding/theholbrookclub
When COVID-19 started, the Club closed, and we stopped collecting monthly subscriptions from our members.  We would like to thank all the members who instructed us to keep their membership payments active whilst we have been closed, your support is appreciated.  If anyone else would like to support us and reactivate their memberships whilst we are closed, then please email mandy.martin@theholbrookclub.co.uk and this will be actioned in June.
Many thanks for your support.