Squash Courts at The Holbrook Club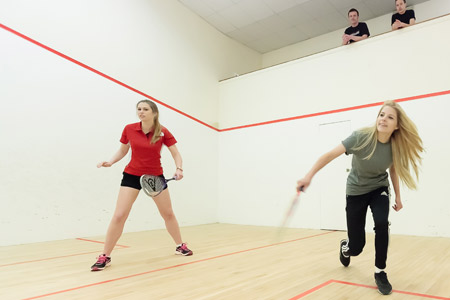 The Holbrook Club boasts two high standard heated and ventilated courts.  Courts are available for 40 minute booking slots from 9am – 10pm.  And if you are not sure whether squash is for you, you can always take advantage of the viewing gallery to watch a few games.
Meet other players, learn some new skills and try out some new shots in an informal environment.
The Squash Ladder operates on a calendar monthly basis and is open to all Holbrook Club Members to join. Leagues consist of 5 or 6 players and there are currently 10 divisions with the top two players being promoted and the bottom two relegated each month.
Bookings can be made online – if you do not have online account please e-mail office@theholbrookclub.co.uk