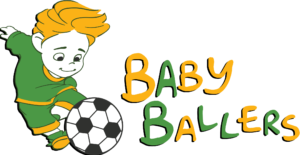 We so happy to announce we are launching BabyBallers on Tuesday and Sunday mornings staring 11th February 2020 at The Holbrook Club.
BabyBallers offers football and child development sporting activities for girls and boys.  We focus on an age range from 16 months all the way through to 5 years old delivered by our fun and energetic coaches making sure your children have a fun learning experience.
Each club is a 2 hour session made up of 3 x 30 minute classes for 3 different age groups.
BabyBallers from 16 months
MiniBallers from 2 ½ to 3 ½
Ballers from 3 ½ to 5 years.
We believe in learning through play and we know our courses can help your children get ready for their future lives at school and beyond.
Want to know a little more about what we do at BabyBallers?  Click HERE
for a FREE Taster Session in Horsham.
Class Timetable
See our timetable of classes below:
[table "7" not found /]