There is a lot more to building a strong core than just doing sit-up after sit-up!  The core is predominantly made up of the abdominals, obliques, hip flexors and the lower back, so it is important to train all of these main parts affectively and evenly.
We ask Jonny from the Gym Team "Why is Core Training so important?"
Whenever a person attempts to lift something, or simply moves from one position to another in their day-to-day life, the core is the first area that is used.  This means your core is in use almost all of the time!  And the more difficult the movement is, e.g. lifting, the more of the core you use.
Core stability is also the key to good posture, and helps to ensure that your body is in correct alignment, which in turn helps to keep you injury free.  In addition, having a strong core provides the lower back with much needed support, keeping those nagging lower back problems at bay that many office workers experience.  And don't forget – having that toned core also looks very good too!
If you are not sure about how to affectively train your core, then get in touch with one of the gym team and we will gladly help to get your core toned and into shape!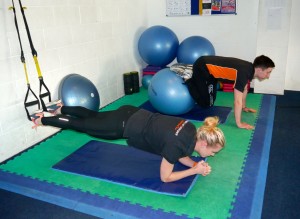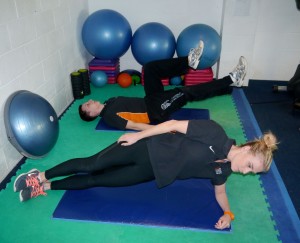 And reeeelaaaaax!  Phew, those abs BURN!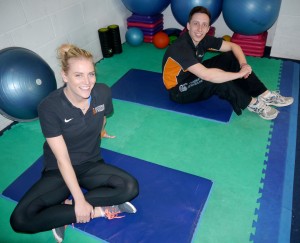 Keep an eye on our website too as we shall soon be announcing the start of Les Mills CXWorx, a brand new class to add to The Holbrook Club studio timetable.

Looking for a short, sharp workout that'll inspire you to the next level of fitness, while strengthening and toning your body? CXWORX™ is for you!
Based on cutting-edge scientific research
Brand new 30-minute format
Combines the best of personal training with the energy of a group fitness class
Choreographed routines and chart-topping music that'll bring you back for more
CXWORX™ really hones in on the torso and sling muscles that connect your upper body to your lower body. It's ideal for tightening your tummy and butt, while also improving functional strength and assisting in injury prevention.
It'll help you run faster … play harder … stand stronger!