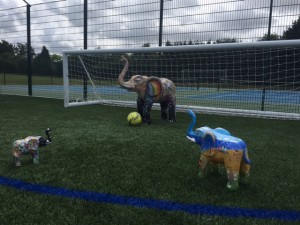 The Elephants are Coming…….
Our Family of Elephants are now fully decorated ready for the upcoming Elephantastic Trail that will be launched on Sunday 26th July by Brian Blessed in the Carfax from 12.30pm. The elephants have been superbly decorated by local artists Zoe Keable and our very own staff member June Vine, who have both worked tirelessly to produce a stunning family of Elephants to represent the Club.
The Rotary Club of Horsham should be congratulated for a great job they have done in organising this event that will not only benefit the residents of Horsham but raise funds for 65 Charities associated with Elephantastic. The Club has nominated Hope for Emily as its charity to benefit from money raised; Emily is a local and inspirational little girl who inspired the name of our family of elephants "Hope & Inspiration". Check out and like the Hope for Emily facebook page – https://www.facebook.com/HopeforEmilymilner
The three trails will open on the 27th July for you all to start hunting for each elephant's nickname and will run until the end of August, get involved and check out and like the Elephantastic facebook page – https://www.facebook.com/HorshamElephantastic
Please support this Elephantastic event and If anyone would like to donate to the Elephantastic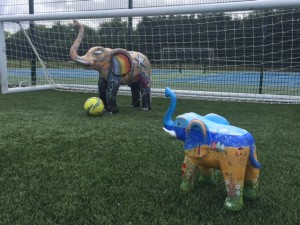 Charities you can already do so by Texting ELEP15 £5 to 70070 (to donate £5).There is a space between the 5 and the £.