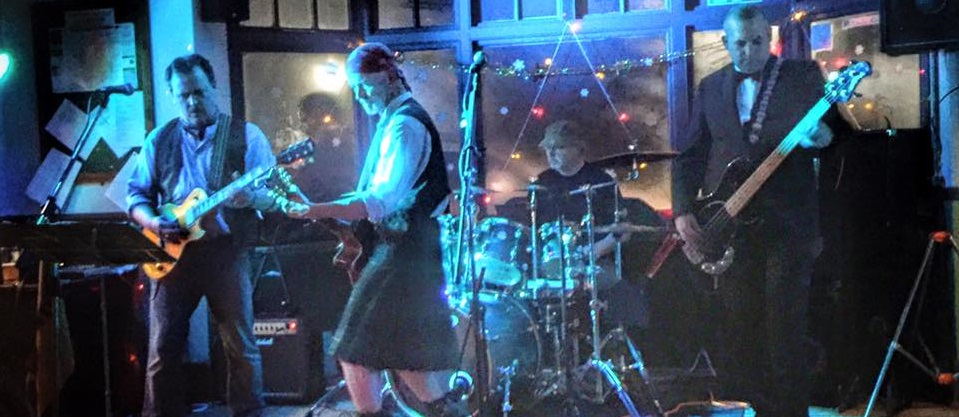 With less than a month to go until Horsham Fake Festival descends upon The Holbrook Club, we've been taking the time to get to know our local performing bands that bit better. This week, we caught up with Furious Badgers to find out what they're looking forward to the most about the festival and who inspires them musically:
Tell us more about Furious Badgers and how you got started in the music industry?
Furious Badgers formed in 2010 following several acoustic sessions at the Bridge House pub in Copsale. Dave and Brian, the landlord, would play various Irish ballads and other folk-rock favourites until well after the doors had been shut. The original idea for the band was it would consist of anyone that jumped up and joined in; audience participation is still an important part of our gigs! Our key 4 members are Dave, Ev, Chris and Andy with occasional guest appearances from the hugely talented Gill Morley who plays electric fiddle for us when she's not touring with Soul2Soul or Alabama3.
What is it about performing live that you love so much?
Seeing an audience enjoying themselves as much as we are. We love performing live for the massive adrenaline rush and nervous tension of wondering if it's going to go well on the day. Plus we love being in the vicinity of beer!
Are you looking forward to the Fake Festival and why?
Yes, we can't wait to have a fun day out with loads of top music. We're hoping that there will be a big new audience for all of the bands and that they will enjoy what we do and maybe come to future Furious Badgers gigs!
If you could have a dream festival line up, who would be playing?
Collectively, we'd love to see The Levellers, Bowie, Jimi Hendrix, Fleetwood Mac and Sheelanagig.
What's your favourite album of all time?
Tough one – between us, we love Ziggy Stardust and Spiders from Mars as well as Hot Rats by Frank Zappa.
Don't forget – you can still buy tickets to the Horsham Fake Festival taking place in June! Click here to buy.