New U / New Youth Fitness and nutrition update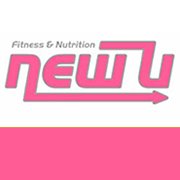 The January programmes for both adults & kids and teens will be starting w/c 5th with the adults on a Monday, Wednesday & Friday and the Kids on a Friday only.
As usual, the pressure will be on to get back to/or start a fitness regime – so why not book one of the remaining places with the New U team. The programme lasts for 4 weeks and operates 3 x per week to help you achieve the best results possible, for the best possible version of you! We focus on every aspect of fitness and strength to allow your body to adapt. The programme changes every week to keep your muscles guessing and cardiovascular system challenged.
The programme can be as challenging as you want to make it, as everyone is expected to work to the best of their own ability. The age of members ranges from young adults through to 70yr olds with there being a level for everyone. We are a very friendly and encouraging group, with new members made very welcome.
The aim of the New Youth programme is to get kids interested in exercise and to learn WHY they are told to eat their fruit & veg and how certain foods benefit them!! The children that currently attend have embraced the
nutritional side of the programme and already have a wealth of knowledge compared to the day they started. As with the adults, there are a variety of different levels of fitness, from budding tennis and football players through to kids that up until now haven't participated in this kind of activity.
If any of the above is of interest, please contact Petra on 07989 304529 or see the website www.newutraining.co.uk OR www.newyouthtraining.co.uk