A relatively new class by the famous Les Mills group, Bodybalance is inspired by yoga, tai chi and pilates. This hybrid of movements creates a class that is built to improve flexibility, core strength and above all, mindfulness.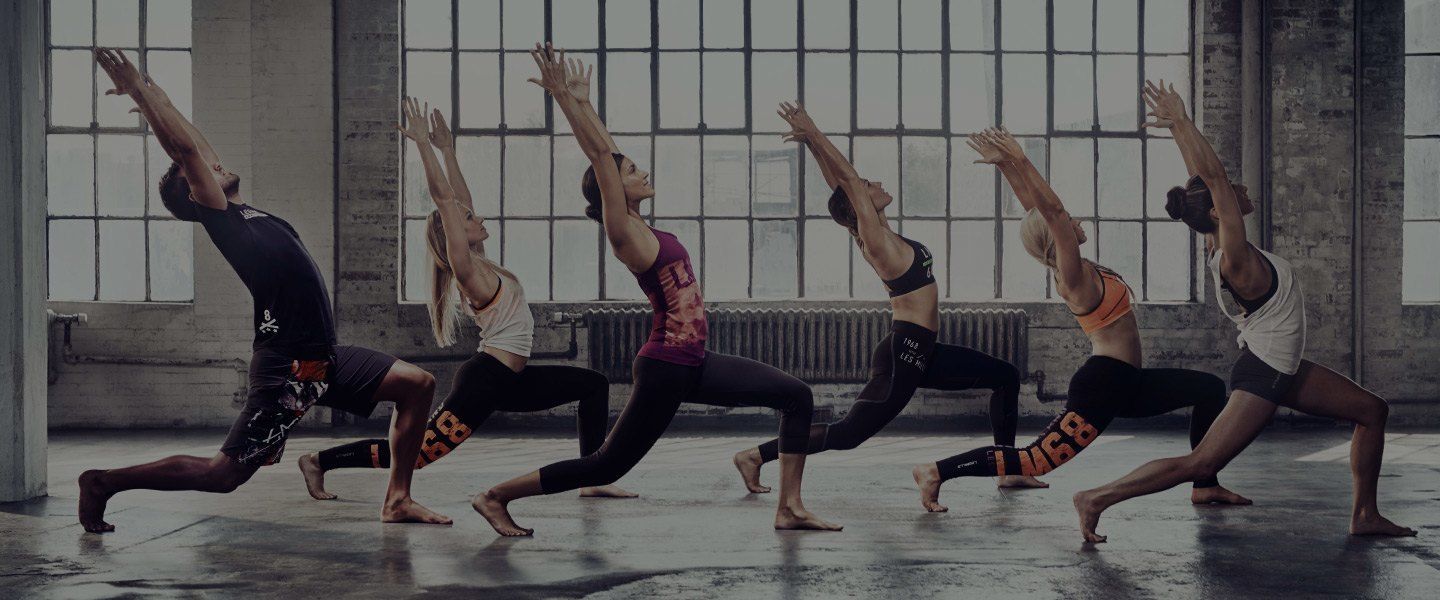 With mental wellbeing in mind, the creators of this class refresh the tracks and movements every three months to keep them exciting for regular participants. Our fully trained instructor Linda will take you through a series of movements that will stretch your muscles, challenge your fitness and leave you feeling centered.
What do I wear?
An open mind, ready to relax
Loose and comfortable exercise clothing
No trainers, the class is barefoot on yoga mats
A jumper for the cool-down, so you don't get cold
What should I expect?
Bodybalance isn't just about stretching. You'll find yourself completing a series of movements and poses that will really test your core strength. Don't worry if you get shaky legs – that happens when you're first starting out!
Also, expect great music! With the class track being updated every three months, you'll find relaxing and recognisable music playing throughout.
The class will usually start off with a warm up, which will include big movements to get your blood flowing. Then you will move on to leg and arm strengthening exercises following a series of routines. Ending with a meditation style cool-down led by Linda, you'll leave the studio feeling relaxed and ready to face the day ahead.
What are the benefits of Bodybalance classes?
Over time, Bodybalance will improve your appearance and state of mind. Expect to start seeing changes once you start to attend the class regularly:
A toned and stronger body
Reduced stress
Improved state of mindfulness and wellbeing
Improved core strength
Improved flexibility
Improved cardiovascular functioning
When can I start?!
The Holbrook Club have Bodybalance classes running throughout the week. Simply call 01403 751150 to book your place:
Monday 9.15am to 10.00am
Thursday 12.30pm to 1.30pm
Friday 6.00pm to 7.00pm
We hope to see you at The Holbrook Club soon!