First Session FREE – Starting 29th July 2019 between 7pm and 8pm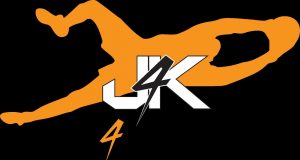 J4K Surrey is a new goalkeeping Academy based in Horsham. Our aim is to give young goalkeepers at grass roots level the chance to get the Coaching there respective clubs cant give them. We help our students learn in a fun and relaxed environment.
Our students will learn the essentials in goalkeeping through fun activities and competition based games, with all given the chance to win awards and prizes.
Class Age and Times
7pm- 8pm: Ages 7 – 11
7pm-8pm: Ages 12-16
Class Sizes
Sessions are up to 16 per age group
Session Location
Football pitch
Structure
FREE 1st trial session.
Registration Fee – 4 options available all include products from FREE Pair J4K gloves up to FREE Full J4K training Kit and J4K Gloves.
£40 per month for weekly sessions.
Refreshments
The Holbrook Clubs bar will be open serving hot and cold drinks.
How to Book
To book please call Simon on 07852526722 or email simon.aburrow@just4keepers.co.uk